tukmir
Meistras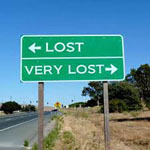 Joined: 26 Jan 2014
Posts: 227
Posts per day: 0.11

Posted: Thu, Mar 01 2018, 15:22

Post subject: OCAD12 Trial 6 mėn. licenzija

---

Gavau tokį laiškelį iš OCAD, manau kam nors tai būtų naudinga:


Grüezi Rimvydas Kutka

OCAD Newsletter - World Orienteering Day

Get OCAD 12 Starter WOD free of charge for World Orienteering Day

World Orienteering Day (WOD) is an International Orienteering Federation project and will become an increasingly important activity for the future of orienteering. The goal is to implement WOD in such a way to reach and inspire 500'000 participants at 5'000 locations in 100 countries.

In May 2018, between May 23rd and May 29th, any orienteering activity held can be registered as a World Orienteering Day event.

OCAD supports WOD by providing a six-month license of OCAD 12 Starter free of charge.

With OCAD 12 Starter, orienteering maps can be created and updated quickly. Thanks to the New Map Wizard function, Open Street Map (OSM) data can easily be imported and converted to OCAD symbols sets. After your map is ready, set courses with the integrated functions for Course Setting in orienteering.

If you want to be part of WOD 2018, you need to register on worldorienteeringday.com and apply for a six-month license of OCAD 12 Starter WOD.